picture gallery
The photo which you just clicked to enter this picture gallery shows amongst other things bing's ome about which you can learn more by reading the absolutely true (but possibly incredible?) short story related in the tailpiece of "213, 16A" and Mathematics.  However let me hasten to emphasize once again that this profusely illustrated thirty-seven page long paper was added to List on July 26, 2010 in an attempt mainly to share with you the shimmering beauty of some elves of mathematics that I've personally seen lurking behind some architectural motifs in our house!
Clicking likewise on the photos below opens the picture albums of this gallery. The first has memories of a very pleasant trip to Banasar Garhi on April 21, 2007 in the company of Binod, Dinesh and Keerti; besides, a very helpful local schoolboy had joined us along the way, and can be seen in some of the pics, but unfortunately his name has now slipped out of my mind.  As I've mentioned elsewhere,  there are seemingly simple but open questions about even the recent history of this pretty fortress, so please do contact me in case you know something about it for sure. 
<![if !vml]>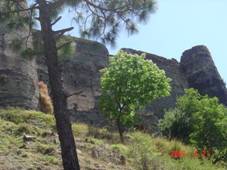 <![endif]>
The following sequence of albums [which at the moment are in a very-far-from-finalized state…. shall  … in due time] contain additional pictures of the motifs discussed in"213, 16A" and Mathematics, including some while these were being made,  as well as photos of the artisans who were involved in this work :--
<![if !vml]>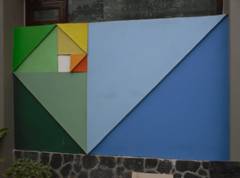 <![endif]>          <![if !vml]>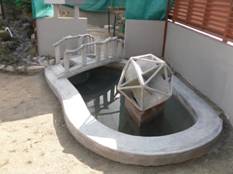 <![endif]>         <![if !vml]>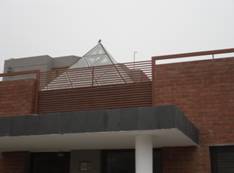 <![endif]>          <![if !vml]>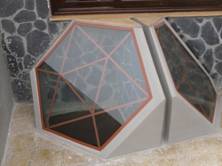 <![endif]>
                                    Perfectly proportioned                                          Beesmukhi                                                     Pyramid                                                         Eyes
<![if !vml]>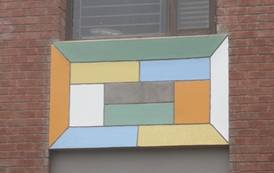 <![endif]>             <![if !vml]>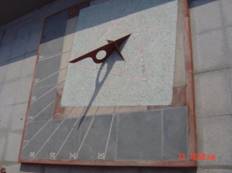 <![endif]>          <![if !vml]>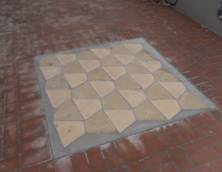 <![endif]>        <![if !vml]>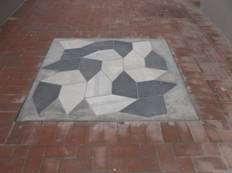 <![endif]>
                                        Miss Universe                                                             IX to V                                                    Four half-turns                                       Marjorie's example
<![if !vml]>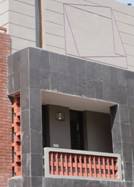 <![endif]>              <![if !vml]>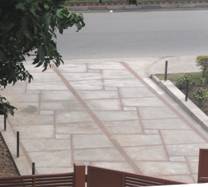 <![endif]>                      <![if !vml]>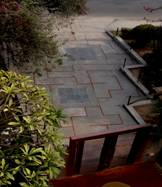 <![endif]>                   <![if !vml]>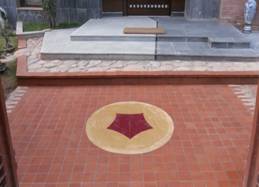 <![endif]>
                                    Grecian origami                                Pythagoras Drive                                          Amazing curves!                                                    Magic Carpet
<![if !vml]>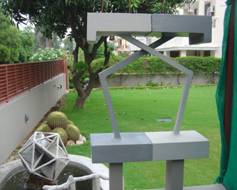 <![endif]>                                    <![if !vml]>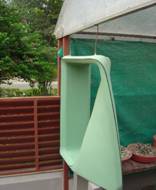 <![endif]>
                                                                                                    pi two is abelian!                                                                   Mobius's balcony
My father, Dr. J. S. Sarkaria, an expert surgeon, was very fond of drawing and painting too, and these skills are evident even in his post-retirement writings on Indian succulent plants, for example, in the numerous drawings of his that can be found in the botanical journal—the cover of the first issue of which is shown below—which he edited for many years.  Clicking on the photo below shall take you  to those botanical writings of his that are posted on this website; these include, amongst others, a profusely illustrated posthumous book on the famed Dr J S Sarkaria H. U. D. A. Cactus Garden in Panchkula, Haryana [and in due time you'll also see on that webpage an album of cactus flowers, as well as some photographs of his oil and water colour paintings].
<![if !vml]>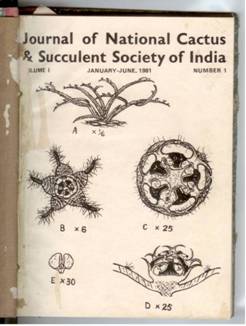 <![endif]>
The next album has pictures from the fab party that Mallika, Manpreet and Minni "surprised" me with on April 11, 2011 : even the "return gifts" were generous beyond all  belief!  A yummy three-dimensional Fields Medal was awarded to everyone—and for once people above 40 got one too!—each wrapped in a beautiful poem written especially for the occasion by Mallika.  Indeed, the theme of the party was unabashedly Archimedes : two of his theorems are mentioned in this poem, and one of these briefly adorned, as you can see from the photo below, the scrumptious cake which was created—once again!—by our very dear friend Neeta, and later, two challenging exercises related to these theorems were spontaneously raised and solved in the party itself!
<![if !vml]>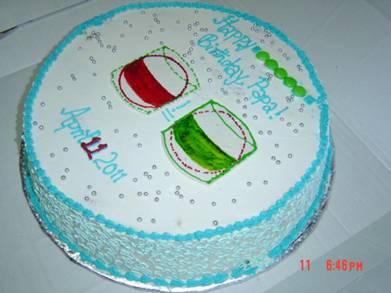 <![endif]>